STARTUP BIO
Nuvolaria Srl is an innovative startup operating in the IT sector, founded in 2014 in Campobasso (Molise) by Vito Minchilli and Riccardo Di Menna, graduates in Computer Science at the University of Pisa, and Gianni Di Pietro, graduate in Economics at the LUISS University. The team has been enriched with the entry into the company structure of new technical figures and an investment company that has guaranteed a dimensional leap with dedicated professionals who merge different specific know-hows.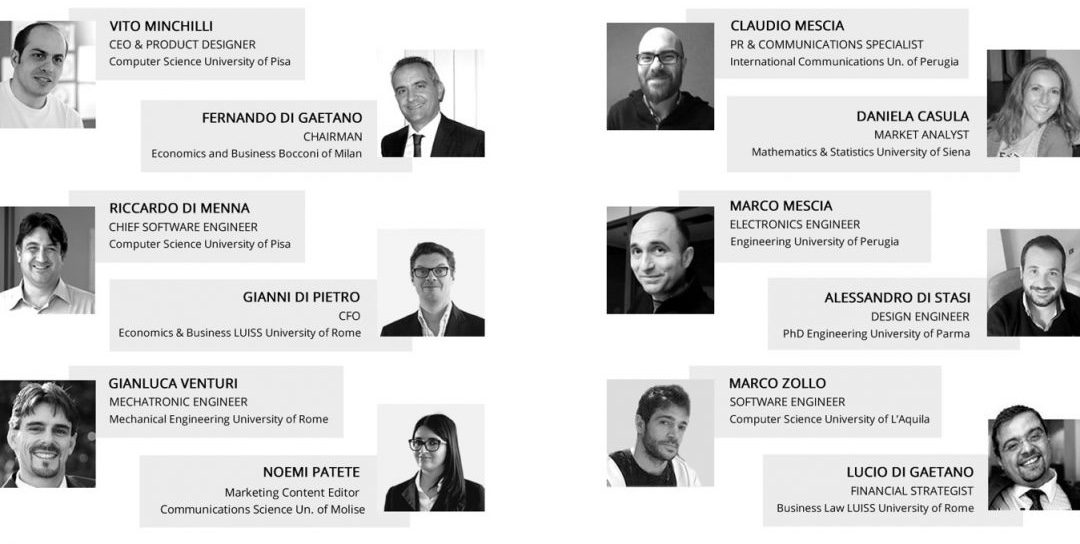 OUR MISSION
Nuvolaria's mission is to develop and patent technological design objects, focusing on to the protection of intellectual property and prototyping of the product, with the support of targeted marketing strategies. The framework of devices produced by Nuvolaria is known as the Internet of Things (IoT): the scenario in which objects and places become smart, able to exchange information and interact with each other through an interconnected network.
OUR BRAND: FIXO
The first trademarked product released is FIXO Smart Disc: a voice controlled assistant, conceived to be used either with the display or voice control. FIXO is also remotely controllable from mobile and pc via a dedicated web app. Its 4 main functions are: Personal Assistant; Entertainment; Home Automation; Security. FIXO is a smart furnishing object that combines Italian design and user experience featuring easy to use apps and ready-to-use of smart bluetooth objects.

Head Office
Nuvolaria srl
Via Enrico Toti, 7
86100 - Campobasso
Italy
FIXO is patented and trademarked by Nuvolaria srl. All rights reserved.